A Uniquely Qualified & Flexible Rotomolder
Dependable and focused, Michiana Rotational Molding is all about partnership. We are different than our larger, older competitors. Our fresh outlook on business combined with our team's experienced-based capabilities produces successful partnerships and niche, custom products.
Based in Constantine, Michigan, Michiana Rotational Molding:
Serves Southwest Michigan and the Midwest with rotomolding (rotational molding) services.
Draws upon more than 85 years of combined industry experience. While our company is new, our team is well-versed in rotomolding.
Specializes in custom rotomolding projects with services including engineering, prototyping, secondary assembly, and more.
Relieves design and production headaches with a well-equipped facility and prepared workforce.
Delivering Solutions
Michiana Rotational Molding is a rotomolding shop capable of creating custom parts and manufacturing existing parts. Through steady growth and innovation, we are able to deliver rotomolding solutions on par or exceeding those of larger, older operations. We look forward to building quality, long-lasting partnerships.
The benefits of working with Michiana Rotational Molding include our:
Ability to easily adjust to meet your needs.
Inclusive, familial atmosphere.
Customer-focused partnership and service.
Ability to be an outsource provider to fill in your labor shortage.
Dependability and integrity.
Good communication and relationship-based approach.
Extensive experience in the rotomolding industry.
Custom, niche molding capabilities.
Learn About Our Services
Michiana Rotational Molding is looking to hire!
We are looking for individuals that are interested in working in a team atmosphere for 1st, 2nd, and 3rd shifts. Openings include:
Rotational molding oven operators.
Assembling/trimming positions.
Knowledge of rotational molding machines is helpful but not necessary as we can train you. Potential employees need to be able to follow standard operating procedures, have the ability to work in the heat, have fun, and be a team player.
Benefits: Health, dental & eye insurance, PTO days, paid vacation, and holidays.
Wage: Up to $22/hr+ depending on experience (premium for 2nd and 3rd shifts).
How to Apply: In person at 950 Industrial Park Dr., Ste B, Constantine, Michigan, or contact us for more information at 269.435.1220.
Apply Now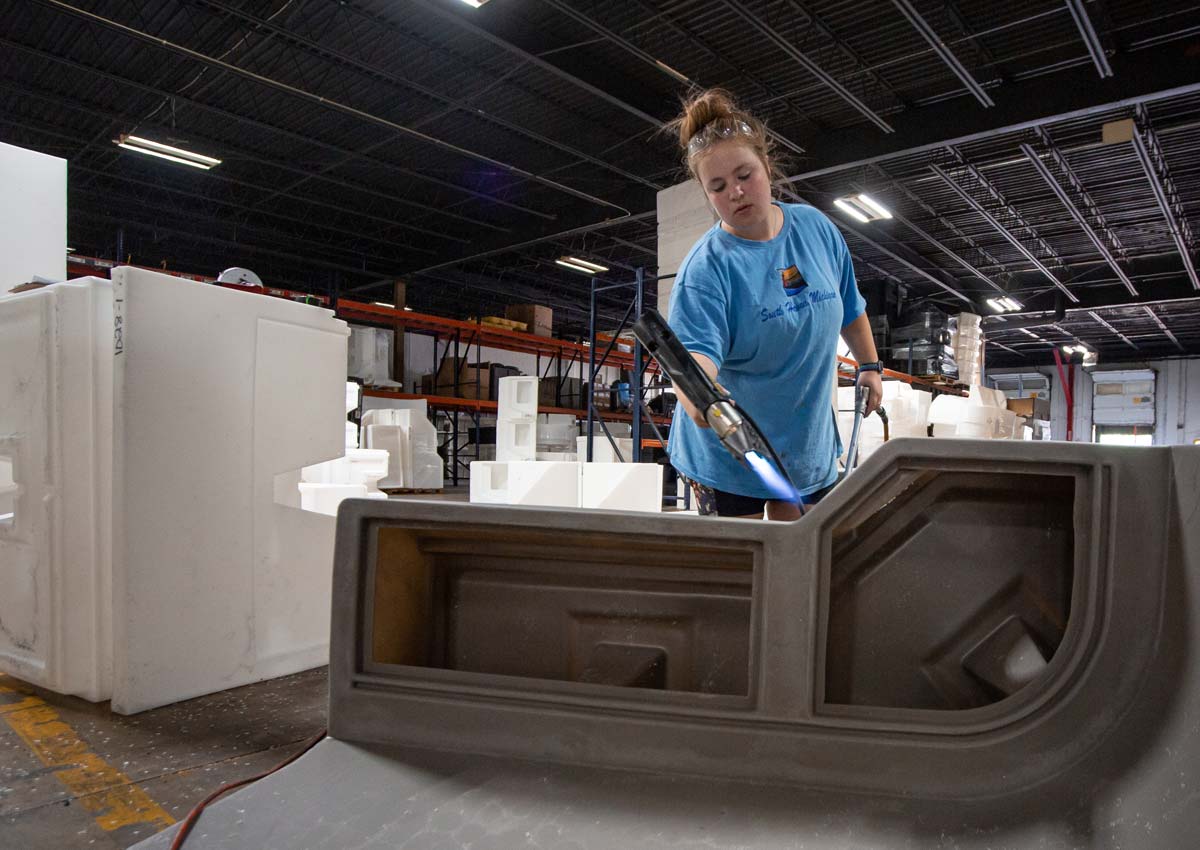 Ready to Rotomold?
Contact us today to learn how we can solve your rotomolding challenges!

Contact Us Today!